Manchester United's Young Star Alejandro Garnacho Rejects New Contract to Wait for Real Madrid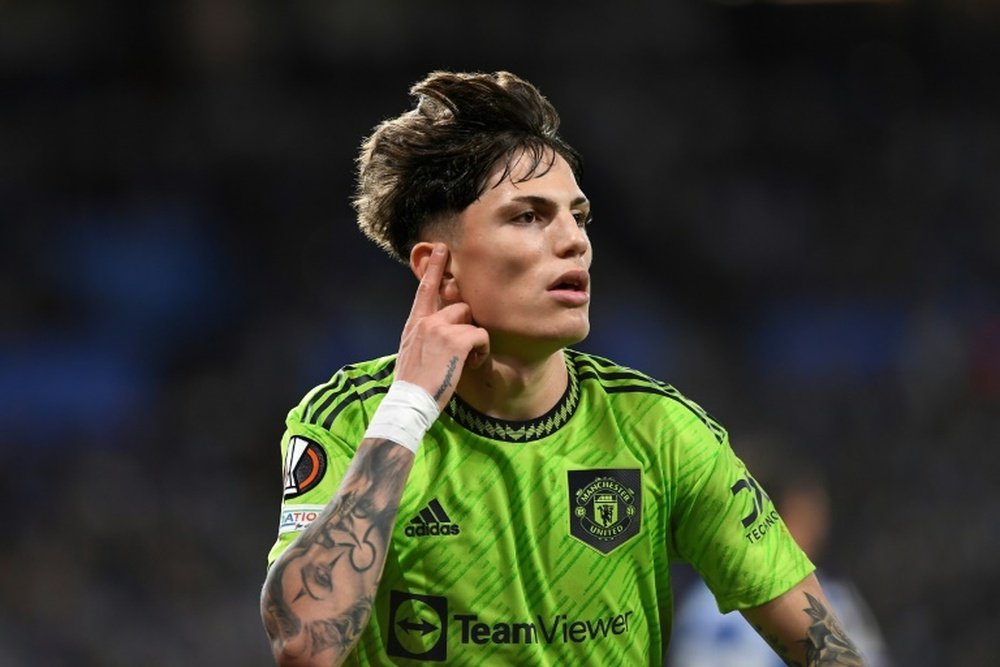 - World Soccer Today -
Alejandro Garnacho, who is having a remarkable season at Manchester United, has turned down an offer for a new contract from the English club in order to potentially join Real Madrid.
His impressive performances and potential have caught the attention of the Spanish club.
Manchester United has returned to the elite level of soccer thanks to the contributions of their young players.
The team has experienced a successful run of wins, highlighted by their victory in the Manchester City derby.
Midfielder Alejandro Garnacho, in particular, has been a standout player for the team and has caught the attention of clubs like Real Madrid and Juventus due to his potential and the fact that his contract with Manchester United is set to expire in 2024.
The team has reportedly offered him a new contract, but he rejected it despite the offer to triple his salary.
It is clear that Alejandro Garnacho is a valuable asset to Manchester United, and his contributions have been instrumental in the team's recent success.
His performances on the field have not gone unnoticed, and it is no surprise that top clubs like Real Madrid and Juventus are interested in acquiring him.
While Manchester United has offered him a new contract with a significant salary increase, it seems that Garnacho has his sights set on a move to a bigger club.
It remains to be seen what the future holds for the young Argentinian, but one thing is for certain, he is a player to watch out for in the coming years.